A virtual user (VU) group executes either a single script or workflow in Eggplant Performance. Tests may contain multiple VU groups, thus enabling simultaneous execution of many different scripts and workflows within a single test.
Each VU group possesses many properties and runtime settings, that describe how its VUs operate during test execution. VU group properties include:
The script, or workflow, to execute.
The number of VUs.
The number of injectors to use and the distribution of VUs across injectors.
The transaction rates and speed of playback.
The number of iterations.
The group specific data sources available and how they should be accessed.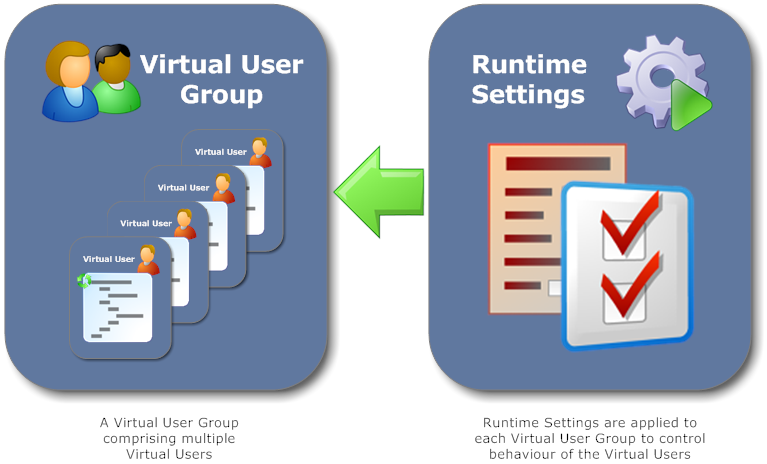 Virtual User Group Properties​
To access virtual user (VU) group properties:
Select the test in the tree view containing the VU group you want to edit. The selected test will be displayed in the right-pane.

note

Note: Multiple VU groups can be edited simultaneously, by holding the Shift key down and clicking more than one VU group in the Virtual User Groups tab of the test view, and then clicking the Edit button:

Double-click a VU group in the Manage Virtual User Groups table, or right-click a VU group and select Edit from the context menu. Alternatively, select the VU group in the table and click the Edit VU Group toolbar icon in the top right-hand corner of the table. The Group Specification dialog is displayed.
The properties of a VU group are explained in the following topics: