On a user journey, one way of running a manual (immediate) test is to click the "Run now" button on the User Journey Settings page: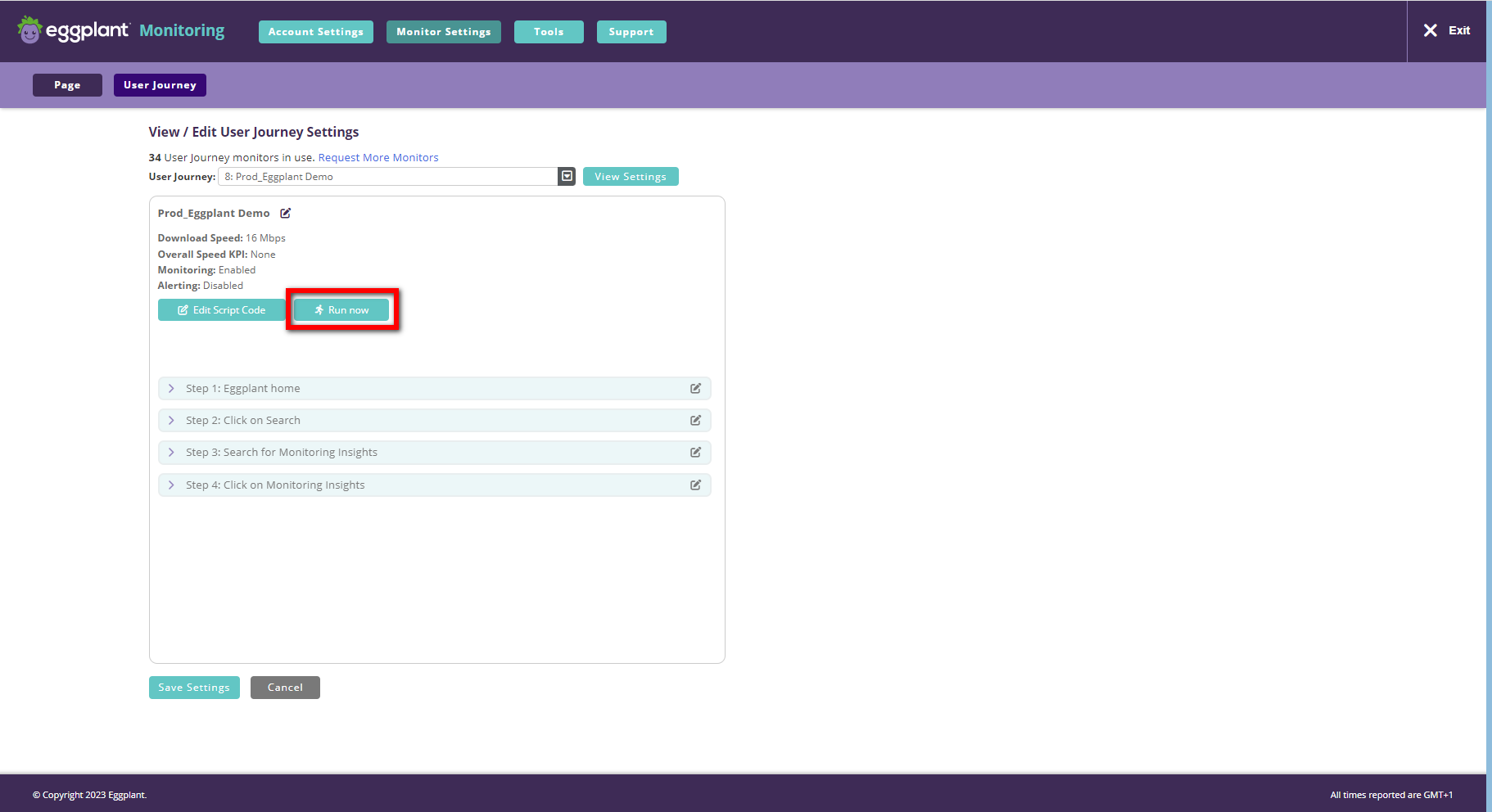 If you run a manual test in this way, you can view the progress of the test as it executes. In particular, you can watch the test being executed in a browser in real time via the Live View tab. The display defaults to this tab, but you can also switch to the Screenshots tab to view the screenshot of the latest completed step and you can switch to the Log viewer tab to view the single consolidated execution log for all steps that have completed so far: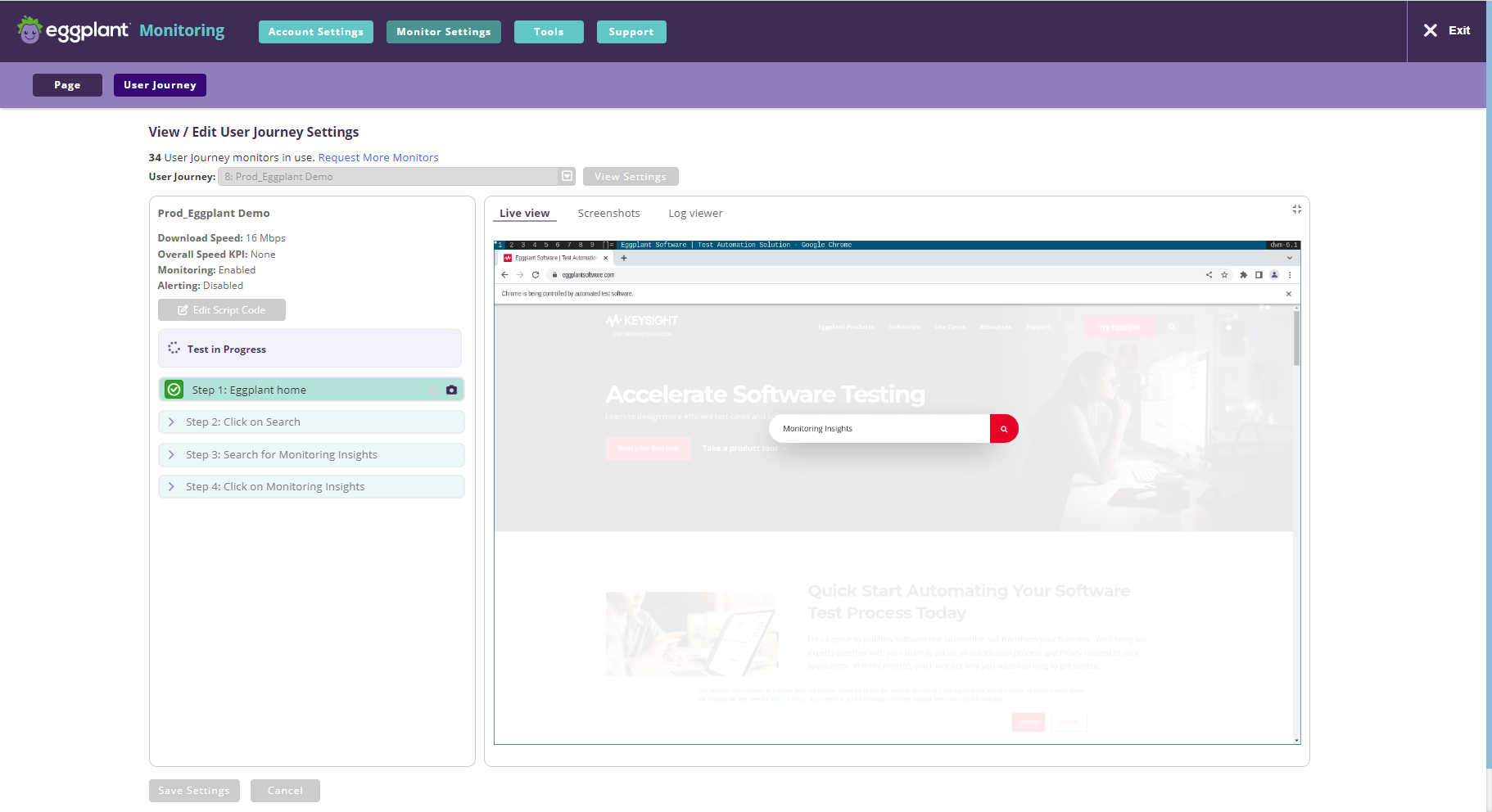 As each step completes the left-hand side of the display is updated to show the severity colour (e.g. green, yellow, red, black) of the newly completed step and to provide icons to show the Object Waterfall and the screenshot for that step. Similarly the 'Screenshot' and 'Log viewer' tabs on the right-hand side of the display are updated as each step completes.
While a test is in progress it is not possible to edit any of the user journey's settings or to edit the user journey's underlying script code. Any buttons that normally link to this editing functionality are temporarily unavailable.
When the test completes the overall severity of the test and the associated severity colour (e.g. Site OK, green) are displayed on the left-hand side, along with an icon to show the Step Waterfall report: